Rebuild Your Smile with Dental Bridges
---
Dental bridges can restore function to a smile with missing teeth. These restorations contain two or more crowns, which fill in the gaps between your natural teeth. They are made of strong materials like porcelain, alloys, and even gold. If are embarrassed about gaps in your smile, Casler Dental Group in Tulsa, OK, can work closely with you to determine the best solution for your needs and cosmetic goals.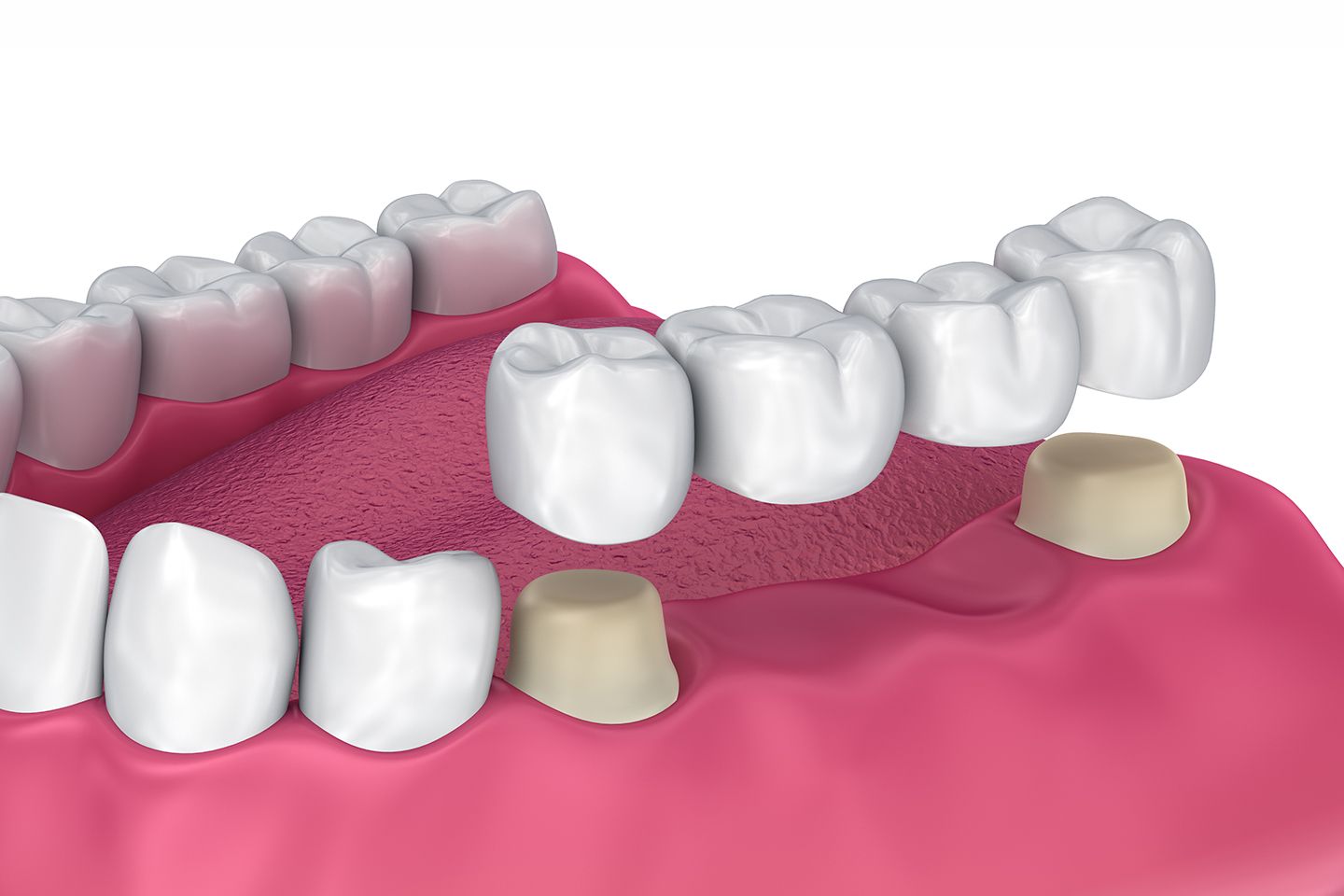 What Are the Benefits of Dental Bridges?
Dental bridges are recommended to patients who have lost one or more teeth due to decay or gum disease. There are several benefits of dental bridges. For example, bridges can:
Restore your smile
Allow you to enjoy your favorite foods again
Minimize speech problems caused by missing teeth
Maintain the shape of your cheeks and jaw
Correct teeth alignment and properly redistribute the force of your bite
Keep your natural teeth in place
As an added bonus, bridges are designed to color-match your smile so that your dental work blends in with your smile.
How are Dental Bridges Placed?
Being fitted for dental bridges is a process that requires several visits to the dentist. General steps to this procedure include:
Step 1: First, your natural teeth must be prepared. They will be re-contoured and some of the enamel removed so that the crowns can be placed to anchor your bridge
Step 2: Next, impressions of your teeth will be taken and sent to an off-site lab, where they will be used as a guide when creating your bridge. Because this can take several weeks you will have to wear a temporary bridge to protect your exposed teeth in the meantime.
Step 3: The temporary bridge will be removed and the permanent one put into its place. The dentist will probably need to make some adjustments to ensure the restoration fits properly. You do not want any gaps or loose places, which can cause a bridge to shift in your mouth. You might need to visit the dentist a few times to make sure the framework and bite are aligned correctly.
Dental bridges can rejuvenate your smile and restore optimum function.
Who is Eligible for Dental Bridges?
In general, you need to have two or more healthy teeth on either side of the gap to hold a bridge in place. In particular, the roots need to be strong and healthy. If your natural teeth are not healthy, a bridge could lead to infections, decay, and eventually the loss of more teeth. If you have experienced problems with your teeth in the past or have undergone procedures such as root canals, you may not be a good candidate for a bridge.
Repair Your Smile
Tooth loss is a very common problem for many older adults. Dental bridges can rejuvenate your smile and restore optimum function. Dr. Conrad Casler and his staff offer expert, personalized dental care and take pride in treating you like family. Dr. Casler is a delegate of the Oklahoma Dental Association. We accept most insurance plans and major credit cards. We also offer financing options, including CareCredit® payment plans. Contact us today to schedule a free consultation or call (918) 477-7677.
"Thank you so much for providing me with such a wonderful dental experience. I truly appreciate you listening to my story and all my concerns..."

Megan M. - Actual Patient